THE MEDICINE WHEEL
There are no doubt thousands of Medicine Wheels. This is the first wheel taught to me by my teachers. It continues to be a teacher to this day.
All Human Beings are a Medicine Wheel. We make Medicine Wheels out of rocks, we draw pictures of them, we make them objects of art simply so we can look at them and see ourselves reflected in them.
This Medicine Wheel teaches us about who we are. Each direction holds a portion of us, and together they teach us to live a life of balance. To walk in balance in all eight of these directions is to Walk in Beauty.
There is a teaching to each direction. From these teachings we have the opportunity to discover who we are. To be responsible for who we are is a difficult road, and the Medicine Wheels have been given to us by Creator to help us along this road.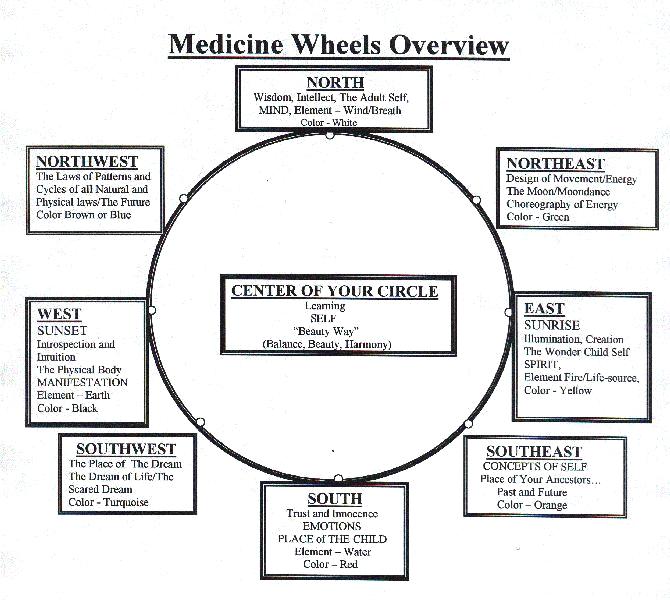 To learn more about the teachings of each direction, click on the links below:
South Southwest West Northwest North Northeast East Southeast
To go to the home page Click here: MEDICINE